Mental Health Support We Will Leave NO ONE WAITING!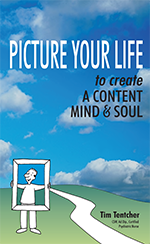 Mental Health Support Solutions For You & Your Family.
We have helped 100's of people giving effective Mental Health Support and we would love to help you. Many of us struggle to cope with life adjustments, anxieties, and personal challenges. Sometimes treatment from psychologists or psychiatrists is not an option. Regardless of what life brings you, if you want a positive and proactive way to handle stress or if you need help living your best life, we can help. Tim Tentcher is the executive director of Mental Health Support Services and the author of Picture Your Life, which guides the people we work with to use the methods we teach on their own.
All members of our team work a recovery process themselves
Our team includes 4 psychiatrists giving effective Mental Health Support
A group of psychologists specializing in a variety of treatment for Mental Health Support
Psychiatric nursing specializing Mental Health Support connected to medication management
Sessions are covered by most insurance packages.
Sliding Fees starting at $20 if you do not have $20 the first session is FREE
To help you develop strategies to help with your special needs.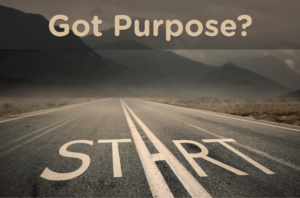 For mental health issues that are not covered by OHIP or benefit plans.
For clients who struggle with addictions.
If you experience depression or panic but would like to be less dependent on medications.
Are you looking for Mental Health Support that …
An improved quality of life?
More contentment, less anxiety, a better mood?
Our Mental Health Support Service  helps clients with life planning, life coaching, relationship issues and anxiety. We help them develop and implement practical strategies to manage the NOW. We also provide Mental Health Support using a blend of Cognitive Therapy, Positive Psychology and Life Planning that can help you and your family deal effectively with mental health concerns. Mental Health Support Services approach is effective and supported by research. In our work with clients, as well as in my personal and family life, we see results.
Book a Guelph psychiatrist NOW!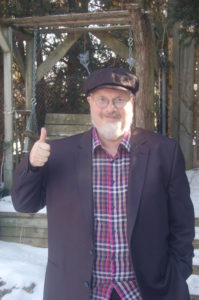 Mental Health Support Service is here for you we understand because we have worked our worn recovery process.
The methods our clinic uses are also focused on Dr. Amen's research on brain health. Dr. Amen has been hired by the NFL to deal with the issue of concussions and depression as a result of them. Click here to see how we can help you with issues like ADD, Anxiety, Depression, Dementia, Brain Injury, and addictions.
Tim's experience as a psychiatric nurse allows him to help families advocate for loved ones. We are familiar with various medications and their affects, limitations and side effects and we understand the system so we are able to help clients find the best course of action. Our goal is to empower our clients and their families so they are better prepared to communicate with medical professionals and to advocate on behalf of themselves or their loved ones.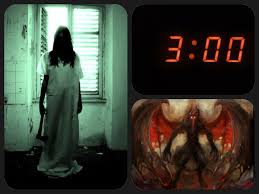 Many of our clients require support for chronic mental health conditions which may not be covered under our current health care system. And we understand that for many individuals, quality mental health support is out of reach, financially, which is why we use a sliding fee scale, based on income.
A new project we are launching is called Shared Caring
Click here to see how we are empowering others through caring!
Contact us for more information or to book a Consultation
Here are some sample of the Mental Health Support Service we give from our book Picture Your Life…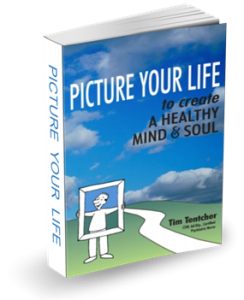 This is not a "self help" book but a manual that uses scientifically proven tools in combination with Ancient Wisdom to help you create a Healthy Mind and Soul. In the words of my clients, "Tim's FRAMES™ work planning has helped me to plan my life. I now have my own graphic design business. He also helped me connect to free community supports and my depression is much better so I can work in my own business."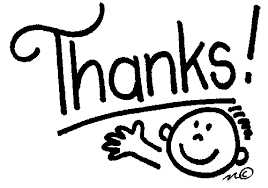 Her are some more examples how Mental Health Support Service works "I have been cured of my addiction and depression. Tim is using his special talent and has helped me to get on with life" Peter Gavrilovic
"Richard and I love Tim! We did not know him at all until we were referred to him to learn some coping skills for a challenging workplace situation. Tim had LOTS of great and applicable suggestions & resources that have been very effective. An added benefit is that we always leave a Tim-time feeling encouraged and equipped. We even laugh! And it has been our pleasure to refer others who will benefit from working with Tim, none are disappointed."
Janet and Richard Smit.
A Guelph psychiatrist is here to help book NOW!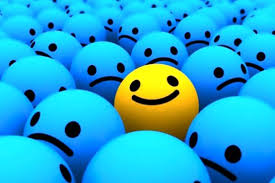 Unlike the material that Mental Health Support Service  present in this book, very little of the advice offered in so-called self-help books has undergone any rigorous scientific testing. We have tried to create a practical manual that will enhance your life if you follow it. There are no new ideas here. Instead, we've drawn from ancient wisdom passed down through the years combined with recent work in the field of positive psychology. We've combined these ideas to create a practical approach that has helped my clients make changes to their lives.
About the Author and executive director of Mental Health Support Service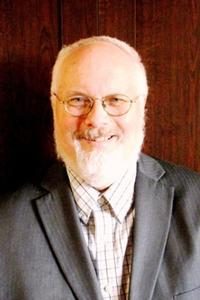 Meditation and contemplative prayer have been my spiritual foundation for over 35 years. My experiences as a hermit monk in northern Ontario shaped my early adult life, and later, I joined The Little Brothers of Jesus, a Catholic fraternity founded by Charles de Foucauld. After spending many years as a monk, I became a lay person and married Nancy, the love of my life. More than 25 years ago, I led one of the first cognitive therapy groups in my community. Since that time, I have spent 20 years working with a cutting edge program that focused on helping people with severe mental health concerns to think clearly and find their dreams. I credit the effectiveness of this approach to my discovery of the field of positive psychology, founded by Martin Seligman.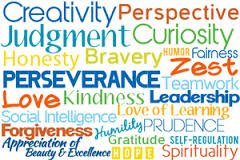 The practice of Positive Psychology offers a recipe for contentment that I teach to my clients. But what I find really exciting is that the synergy between positive psychology and traditional approaches creates results and benefits that far exceed either of these approaches alone. I work with doctors, lawyers, factory workers, general laborers and families who are seeking to improve focus and communication skills. I also work with individuals who are experiencing more severe mental health challenges, including bipolar disorder. The FRAMES™ tools outlined in this book draw from ancient wisdom, clear science from the field of positive psychology and proven approaches like cognitive behavioural therapy. My training and years of experience have taught me many things, but it is the mental health issues in my family that have taught me the most. When we are directly affected by the challenges relating to mental health, we learn the true meaning of support and setting limits. Some of my family has asked me not to mention them specifically in this handbook, but they do want you to know that our intimate experience with mental health issues has touched each of us deeply and the process of working through these challenges has brought us to the other side as better human beings. We know our humanity, our brokenness and our healing.
Don't wait book and therapist that will work with you and a Guelph psychiatrist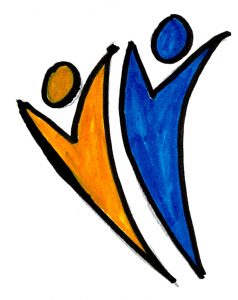 Mental Health Support Service is open to all
This book is meant to be inclusive of all races and religions. These are the communities that I support and that I choose to serve. A word about the use of Frames™ in the book: At times FRAMES™ is capitalized. This refers to the acronym standing for Fun, Relationships, Appearance and health, Mess or procrastination issues, Economics and Sunshine to yourself and others. At other times frames is not capitalized and this is referring to the 4 frames explained below. These 4 frames transcend religion and race but they require faith, faith in ourselves and, at times, a knowledge that perhaps what is happening is beyond us. I am a Christian; however I have tried to make this manual inclusive of all faiths because we will all benefit from focusing on the frames that are outlined in this manual.
Many of the ideas presented in this handbook are not my original ideas, but have been gleaned from ancient wisdom and are supported by documented scientific research. During my years of combined mental health work and spiritual practice, I learned that by applying the FRAMES™ tools to each of the frames described in this book people are able to get on with their lives and develop a sense of meaning that extends beyond them
We support people throughout the English-speaking world through phone support or Skype.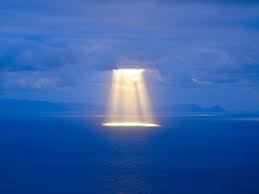 Mental Health Support Service uses the wisdom of Positive Psychology
Positive Psychology is the scientific study of the strengths and virtues that enable individuals and communities to thrive. The field of positive psychology is founded on the belief that each of us wants to live a meaningful and fulfilling life. We want to cultivate what is best within ourselves and to enhance our experiences of work, love and play. Positive Psychology is accepted worldwide. It has even been endorsed by President Obama. He lobbied for Positive Psychology experts to work with the United States military to address the high rates of posttraumatic stress disorder and suicide rates among army soldiers. The program, used throughout the army to promote psychological resilience, teaches 40,000 United States Army drill sergeants how to deal with the crisis of suicide that has overtaken the troops.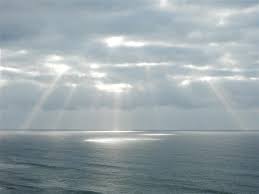 You can count on Mental Health Support Service
There are potential applications for Positive Psychology in so many areas. For example, a recent study from the Yale University School of Nursing in New Haven, CT focused on using positive psychology interventions to improve adherence to treatment in adolescents with Type 1 diabetes. The results were promising. Both adolescents and their parents benefited from increased positive communication and became more knowledgeable about diabetes care. Adolescents living with a complex chronic illness benefit from the emphasis on positive emotions and strengths instead of problems.4 Another research group at the Seattle Pacific University in WA, investigated the use of Positive Psychology in the Corrections Program, specifically its effect on inmates re-entering into the community. This positive psychology intervention focused on teaching skills that facilitate re-entry into the community. It included weekly lectures, discussions, and homework assignments that focused on positive psychology principles. The researchers found significant differences between pre and post-intervention scores, which supports the use of positive psychology in prison interventions.
Mental Health Support Service uses methods that work!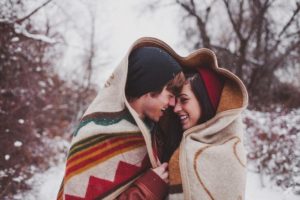 A third example of current work on the uses for positive psychology took place at the Graham Anderson House, Brain Injury Rehabilitation Trust in Glasgow, Scotland. This research focused on brain-injured survivors that exhibited challenging behaviour. The goal of the program was to use positive psychology to improve the mood and self-concept of survivors of traumatic brain injury. This study showed promising results for the effectiveness of Positive Psychology interventions when applied within a hospital setting.6 These are just a few examples of the ways that experts, world-wide, have demonstrated that using Positive Psychology theory is an effective mode for change. Because it is so effective, I have embraced Positive Psychology as a central part of the knowledge base of my practice and an important part of this book. The practice of clear thinking, having purpose and meaning in our lives, and learning to focus on something beyond ourselves can help anyone. When we combine these with an acceptance of life's inescapable darkness and learning to focus on our dreams and the light in our lives, we are better able to develop a Healthy Mind and Soul.
You can count on Mental Health Support Services. What we do works because we have been through if just like you!.