Family Support Services.
Family counselling and therapy works when stress hits the family hard. It can tear us apart or bring us closer as we work through it with professional guidance. As a family needs a clear vision of who they are, what they want to live together and what they value as a family. Tim helps families see a clear vision and work towards it. During stress filled times, holding true to what you value as a family keeps the family unit solid!
Families learn to visualize what they want to live and be together the family moves from I to we. Moving from the I to we can happen very easily. Making time to eat together is a great way for this.  As result studies have confirmed what parents have known for a long time: sharing a family meal is good for the mind heart and soul of all family members.
Family dinners stop things like substance abuse, teen pregnancy, and depression. Eating together makes higher grade-point averages and builds self-esteem. Dinner conversation is a great way to learn to speak better it helps more than reading. The stories told around the kitchen table help our children build resilience. Eating together also lowers the rates of obesity and eating disorders in children and adolescents.
Cooking together is fun fun fun and it is free. It is so good for the family.
Research tells is just 5 nights a week has this impact. Is does not matter what meal it is. Have it at lunch in the morning or for supper. Cooking together helps as well, it helps build creativity and self-expression. It needs to be fun. Cooking brussels sprouts is not the same as pizza! Be creative about what you can share at the table. Talk about family history or stories about dating when you were young. Talking about the history of food can be really fun. Look up the history of chocolate! It dates back to 1900 BC.
Recent studies link regular family dinners with many behaviors that parents pray for:
lower rates of substance abuse
teen pregnancy and depression
higher grade-point averages and self-esteem
Studies also indicate that dinner conversation is a more potent vocabulary-booster than reading, and the stories told around the kitchen table help our children build resilience.
The icing on the cake is that regular family meals also lower the rates of obesity and eating disorders in children and adolescents. What else can families do that takes only about an hour a day and packs such a punch?
Learn more about family counselling and therapy
Tim will help you to communicate better, to clarify expectations, deal with issues of mental health in the family and to be more connected as a family unit in times of stress.
Click here to see Tim for family counselling and therapy… there is no wait-list.
Tim is the author of two cookbooks:
The What a Wonderful World Cookbook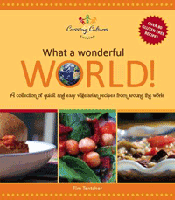 and The Funion Family Cookbook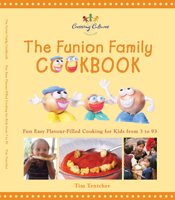 Family counselling and therapy help you not feel trapped!
Family Counselling and Therapy work on issues connected to the following when you use effective family therapy techniques.
Finances: How we handle our money together is a common area of concern. We will spend time with you to develop an effective strategy for this.
Loss: Many times people see that they are losing some of their freedom while we are doing Family Therapy.  They may also see a loss of being close to a parent. Things change and grief can affect us. Death in a family is also very hard to deal with. We will help you heal the grief issues you have encountered.
Substance Abuse: We are trained in addictions. We help people see how to cope with their stress without having to use substances in our Family Therapy sessions. We have worked with so many couples who have a clearer picture of who they are together and see that getting wasted is wasting their happiness! Family therapy interventions really work for substance abuse even better than treatment programs that are in the hospital!
Expectations of children: As parents, we need to find a balance in our expectations of our children and each other. Do as I say not as I do is not a good motto. Our kids judge us and for good reason. We need to act and treat others as we would like to be treated. Expectations should be discussed not enforced. Family Therapy really helps with that.
Adult children still living at home: Do you have a 19-year-old stuck in the basement playing video games not getting on with life? This really connects to Family Therapy. The family needs a plan to help the adult child. This may mean setting up limits and making expectations clear that both parties agree upon.
Living with someone with a chronic illness: It is very hard to live with someone who is unwell and not getting better. Support of a Family Therapist can be very helpful. Having a mental health concern that raising its ugly head can be a chronic reality that many spouses are even afraid to say they might be struggling with. Family Counseling can help couples deal with such issues effectively!
Family Counselling and Therapy Helps us Find the Light!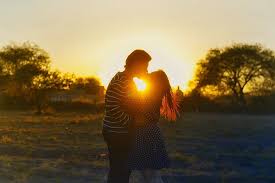 Study after study has proven this. It makes sense our family is what influences us the most. We need to have healthy relationships and it is critical that that health starts with our family! This is what is so cool about doing Family Counselling and Therapy! It helps us accept one another and love each other deeper. It can also help us not to be walked on and stick up for ourselves.